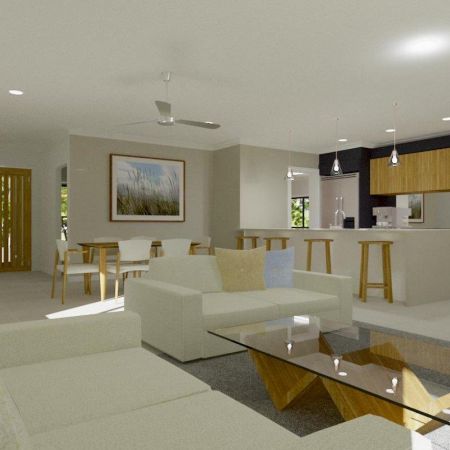 Here at Langtree Homes we design and construct new houses for Far North Queensland area. The partnership was established by Anthony and Kerry Langtree. Anthony with over 30 years experience in the building trade and Kerry a Commercial Artist set about creating new homes for the Cairns market. Our aim is to design and build a quality home for our clients. We understand that building a new home can be a daunting prospect, but buying an existing house? How many houses have you inspected/seen/ lived in that were poorly designed, colours that simply should never have been used and fixtures and fittings that are inadequate.
Here at Langtree homes we work with our clients to achieve their dreams/hopes and within a budget, we aim to make building their new home stress free and with the best outcome.
Anthony is actively upgrading his knowledge and has recently completed a Diploma of Building and Construction with the House industry of Australia and Kerry is drafting designs on a programme that allows 3D rendering like the photo on this page. We are passionate about building and creating a quality product.